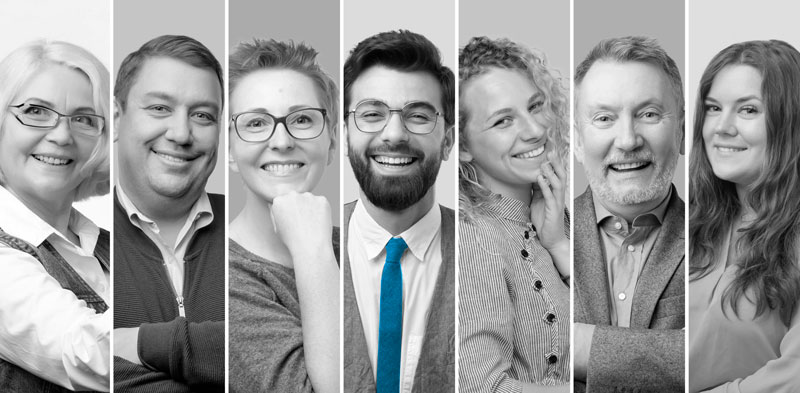 Corporate wellness programs offer a host of benefits for both the employer and employee, including:
Reduced healthcare insurance costs
Fewer sick days
Fewer work comp claims; lower premiums
Lower turnover/higher employee retention
Improved employee morale and engagement
Support for employees to achieve personal health goals
Tangible rewards for meeting those goals
With today's multi-generational workforce, are our wellness programs resonating with all employee demographics?
This study of 12,000 WellRight users reveals what each generation values in a corporate wellness program. The users in the study span 4 generations: Baby Boomers, Gen X, Millennials and Gen Z.
No longer the majority of the average workforce, Baby Boomers (born 1946-1964) viewed the most video content and were most interested in weight control and chronic pain. Not surprisingly, obesity and chronic pain are the biggest risk factors for Baby Boomers. This group also had the lowest level of participation in the wellness program.
Gen X (born between 1965 and 1979) represent about 33% of the average workforce. Like Baby Boomers, they watch a lot of TV but are as comfortable as Millennials with social media. Obesity, depression and diabetes are the major areas of interest. Gen X employees are the second highest group in wellness program participation.
Millennials (born between 1980 and 1994) are the largest group, representing 40% of the average workforce. As widely reported, Millennials do not feel tied to one employer. Work-life balance is a high priority for them. Millennials are most open to changing their daily routines and making dietary changes such as eliminating fried foods and soda and trying vegan or vegetarian lifestyles.
Gen Z is the smallest group, born between 1995 and 2010. This group is just entering the workforce, most in their 20's. Gen Z accessed the least amount of educational training through the wellness curriculum, possibly because they're used to searching for their own content on YouTube and other video content. They were also interested in weight control, healthier habits and gravitated to challenges that involved mentoring from older co-workers. Gen Z was the group at the highest risk for anxiety – 56% higher than the next closest group.
What's Working
Wellness program designers are moving to comprehensive programs that include mental health, nutrition, meditation and other stress-reduction techniques, children's health and more, in addition to physical health.
Walking the talk. Wellness programs that encourage healthy eating but don't change out the junk food in the cafeteria or vending machines are sending mixed messages. Companies that incorporate healthy habits into the culture have more successful results. These can include walking meetings, group workout classes, gym memberships, etc.
COVID-19 has thrown a monkey wrench into many corporate programs. Those who are able to pivot to virtual programs are likely to see participation actually increase as employees working remotely are craving connection, collaboration and community. Changes and new additions can include virtual workout sessions, challenges that include collaboration with other team members and shipments of healthy snacks to home-bound employees. Because most wellness programs include preventative measures, employees may be even more motivated to protect themselves and improve their health during a world-wide crisis such as this pandemic.
To get started designing (or revising) a corporate wellness program that will engage your entire workforce, contact us today!
{{cta('f217ab26-0cbf-4006-8a84-e123845e7460')}}